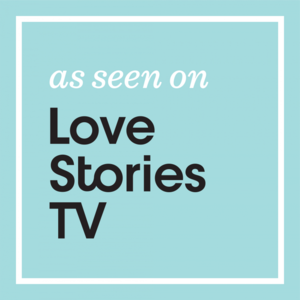 We focus on films for adventurous and authentic couples. Story driven, heart-felt love stories, just as unique as the couples we work with. Couples who are up for an adventure, spontaneous, and are always able to find the humor in life. Our stories aren't your standard wedding films, but something a bit different. Something you can't quite put your finger on at times, but something we hope you feel when you watch our films. We make history.
TELL US YOUR STORY
RACHEL & JEFF | CHITTENDEN, VERMONT
NAJAH & OMAR | MARTHA'S VINEYARD, MASSACHUSETTS
JESS & VINNY | CAPE COD, MASSACHUSETTS
JEN & KYLE | STONINGTON, CONNECTICUT
BECKY & MATTHEW | WATERFORD, CONNECTICUT
MARIA & ZACK | SHARON, CONNECTICUT
My husband and I booked Matt from NEC to do our wedding as sort of a last minute vendor- we had been planning to use a few GoPros to capture our vows and toasts and DIY a video. However throughout wedding planning I kept seeing amazing videos of weddings and just thinking of how amazing it would be to be able to share a recap of the whole day with people who couldn't be there, and even future kids/grandkids. The day of our wedding he was amazing. He was SO respectful of our photographers which was extremely important to me, they worked great together and he was very unobtrusive. Halfway through our honeymoon trip we got to watch our completed wedding video, totally amazed that Matt had already finished it. It was amazing and we have watched it about 5,000 times since. All our family and friends have raved to us about it and how it captured our day so well. I am so, so, so grateful that we decided to get a video. We will definitely treasure this video forever.
– Maria Gayton
My fiance and I were lucky enough to be able to work with NEC at our engagement session. Overall, I was wondering how it would all come together but when I saw the video I couldn't have been more pleased. The natural talent that NEC has for taking your story and turning it into something even more beautiful than it already is, is priceless. The memories captured in our engagement session video are so important to us that we have decided that we HAVE to have New England Creative video our entire wedding in October. All in all the experience was perfect and the memories captured, priceless! Lou and I cannot thank you enough!
– Kristy Pocograno
It is hard to sum up in a review just how wonderful working with NEC is, especially when their beautiful work speaks so much for itself. Our guests commented on how impressed they were that he was never in the way or intrusive, as well as all of the creative angles and shots he was filming. Matt was able to capture some really beautiful, intimate moments on our wedding day, and yet we never felt like he was infringing upon us – in fact, most times we didn't even realize he was there! Definitely ninja status. Our overwhelming love and appreciation for the final product is difficult to put into words (see our reaction video!). Matt consistently throughout the wedding process went above and beyond requirements and expectations, and it shows in the beauty and quality of his work. We watch our video frequently, have greatly enjoyed sharing it with family & friends, and will treasure it for years to come. Matt just gets it. We feel so grateful to have had him as a part of our vendor team and recommend him with the greatest enthusiasm!
– Lindsey Bertone
Want to see if we are available? Questions?
Your story starts here.