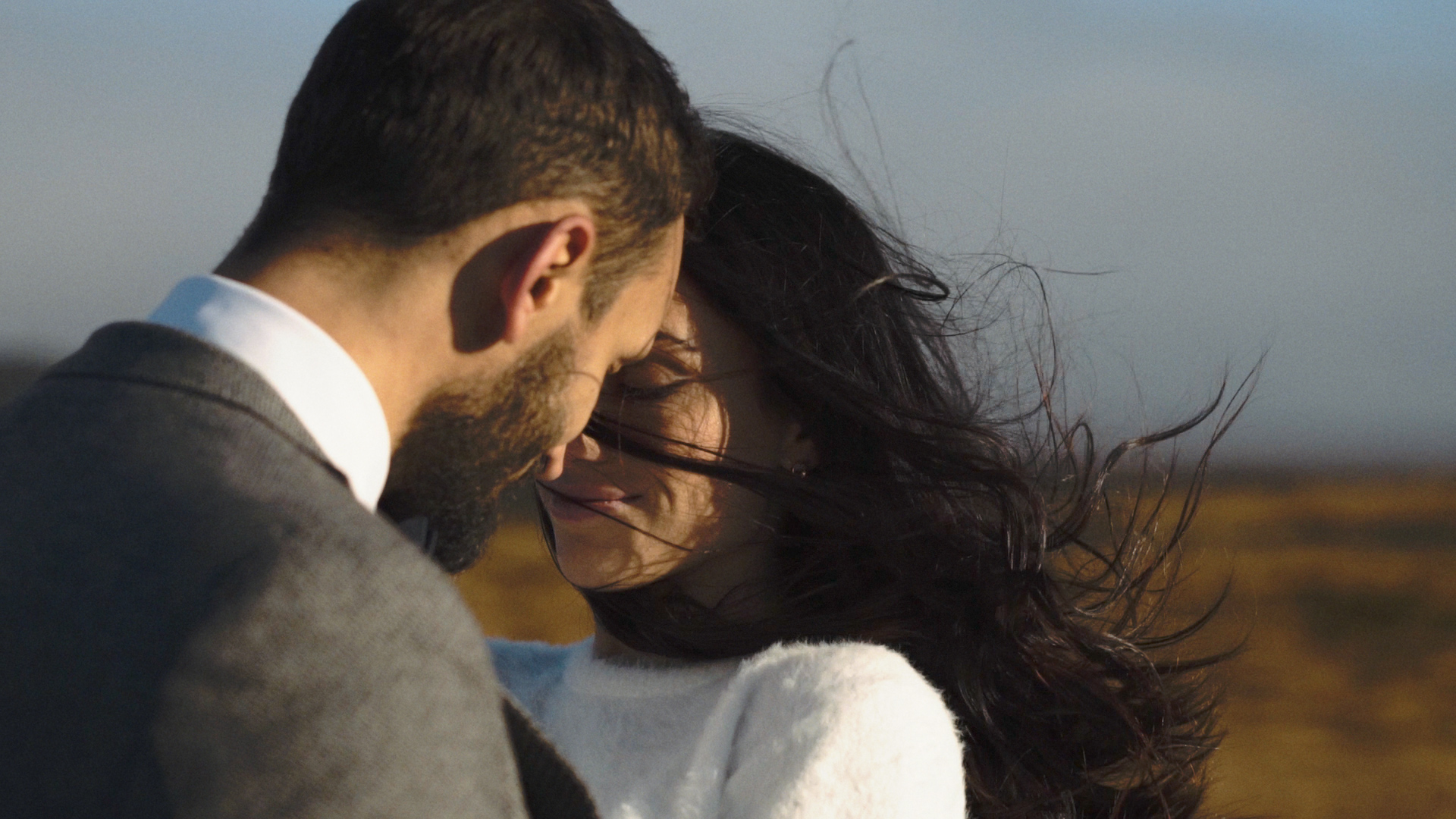 Destination Elopement In Iceland | A Practical Guide
Elopement In Iceland | A Practical Guide
Considering an elopment in Iceland? This past fall in October 2018, we had the opportunity to shoot our very first destination elopment film in the beautiful, remote, western region of Iceland – do yourself a favor and check out our wedding film linked below to witness the incredible scenery and magic that this country has to offer! Being our first destination wedding film in a foreign country, and one as extremely remote as Iceland, we wanted to summarize our thoughts, findings and tips when it comes to planning an elopement in Iceland. Let's dive in.
---
Iceland is an incredible place, and if you're the adventurous type of couple looking for a rugged experience you'll never forget, as well as some incredible memories, photos & videos from a wedding held in such a surreal, incredibly beautiful and alien-like terrain – look no further than Iceland. Whether you're planning an adventure elopement with your photographer/videographer and just the two of you, or you're planning a smaller, intimate ceremony with just your closest family & friends, there are a few things to look out for and be aware of:
Iceland Is Expensive | Upon getting off the plane in Reykjavik, the general inflated cost of everything in Iceland is one of the first things you'll notice. If your experience is anything like ours, the flights from any major airport in the states out to Iceland are relatively reasonable and pretty in-expensive (the good news)! However, once you land you're in for a bit of a rude awakening. Due to the remote location, and need to have most items brought into the Iceland via ocean freight, simple expenses like food can really add up. It's tough to get out of any restaurant for lunch without spending at least $20-$25 USD. If you're up for it, shopping at the local supermarket and cooking in your lodging is the best route to go. Be sure to save your receipts though, as sales tax for tourists is refundable at the airport when departing Iceland!
Consider Hostels | With most major hotels in Iceland ranging anywhere from $190 to $300 USD per night, a good and cheaper alternative is the local Rekyavik hostel scene. If you're the adventurous type and don't mind shared sleeping quarters with other traveling adventurers, or if you've got some adventurous guests flying into Iceland for a wedding, a hostel might be a good alternative! We spent a considerable amount of time hanging out in the lounge at the incredible Kex Hostel in downtown Reykjavik and were impressed with the incredible food options, beer selection and eccentric decor and had some pretty interesting conversations with folks traveling to Iceland from around the world. Kex Hostel also offers some slightly more expensive, yet more private rooms in case the idea of shared sleeping quarters freaks you out a bit. There are plenty of other hostels outside of Reykjavik, so do your research if you're going out into the more remote areas of Iceland.
Hire A Local Planner | If you're looking to get out into the remote regions and are looking for a truly unique elopement setting in Iceland, away from the densely populated tourist traps, definitely look into a local Iceland wedding planner. We've been stalking the incredible team at Icelandweddingplanner.com for some time, and are in awe of some of the incredible places they find for their clients. Seriously, we see the most insane stuff on their IG stories – ceremony locations adjacent to incredible waterfalls, inside glaciers, black-sand beaches, you name it. Other than location scouting, they're more likely to help you understand the particulars in eloping in such an extreme place including what to expect from the weather, best times to view the northern lights, and much much more. Don't skimp out on this, seriously.
Watch Out For Tourists | As mentioned above, Iceland has seen a surge in visiting tourists over the last few years, and as such, many of the popular tourist destinations are packed with people. It's getting harder and harder to find remote, completely tourist free locations for an intimate elopement ceremony or portrait session. With a good amount of research, a willingness to go off the beaten-path a bit, and a solid 4×4 vehicle, there are some incredible and remote locations to be found to hold your elopement in Iceland.
Language Barrier (or lack there-of) | Simply put, 98% of local Iceland residents speak english well enough to make them understandable. So if you're worried about how you're going to communicate with the locals in Iceland, don't worry! We frequented many coffee shops, restaurants and various locations around Reykjavik and in the remote western region of Iceland and had zero issues communicating with the locals.
Driving Can Be Dangerous | If you've got any plans of traveling down dirt roads, or adventuring out into any sort of remote region, a 4×4 vehicle comes highly recommended. One of the nights we were there, a group of us hopped in a car, and quickly drove up a steep mountainous road in order to get a short glimpse of the northern lights, and even in a 4×4 it was a sketchy endeavor. No way in heck we'd attempt something like that in a FWD car. Additionally, if you plan on renting a car at the airport, opt in for the full coverage insurance. Someone from our group just opted for the basic insurance, and hit an Icelandic sheep in the middle of the night, having to pay over $1,000 USD for damage. Icelandic sheep are a big part of the local culture, and often free roam around the vast expanses of fields, so they can run into the street at any given moment. Additionally, we had an Icelandic horse run out in front of our bus in the pitch dark one night. We were able to avoid it, but it gave us a bit of a scare. In short, don't skimp, get the extra insurance.
Our Suggestions | While we captured this film, we stayed at the beautiful and remote Fosshotel Hellnar, which was a few hours drive from Rekyavik and was the perfect mix of a remote location, yet included incredible comforts of a 4 star hotel – the highlight being a delicious morning breakfast complete with some local Icelandic specialties. This would be a perfect jumping off point for you and your guests into the lesser populated areas of western Iceland. The ceremony in this film was captured at the beautiful Budir Black Church, set into one of the most incredible ocean-side lava fields I've ever seen – seriously, take a look at the drone footage in the film below, most of which was shot at the Budir Church. Also worth checking out is the Hotel Budir right next door to the church, which would act as a good spot to house you or your guests for a ceremony at the Budir Black Church.
We realize most of these suggestions focus around the western region of Iceland, but honestly there is so much more to explore in this beautiful country that can't be highlighted in a single blog post. The Icelandic people are incredibly hospitable, welcoming and the stunning outlooks and raw displays of nature around every corner make this a country worth visiting, and eloping in if you're the open-minded adventurous type. It's a place words can't accurately describe, but your eyes must actually see to appreciate.
If you're looking for a destination wedding videographer to capture your wedding or elopement in Iceland, definitely check out our work and get in touch with us!