Rachel & Jeff | Mountain Top Inn & Resort Wedding Film | Chittenden, VT
Mountain Top Inn Wedding Film
I've gotta say, Rachel & Jeff's wedding day was a pretty magical experience. Set in the middle of Vermont's Green Mountains in the quiet town of Chittenden, Vermont; it was apparent their decision to have their wedding day at the Mountain Top Inn & Resort was a true expression of their love for nature, the outdoors and the New England mountains. Unsurprisingly, we love all of these things too, so to say we were excited to capturing our first Mountain Top Inn Wedding Film was an understatement.
We made the drive from the Connecticut with our friend Rachel from Rowanberry + Lavender and her amazing 2nd shooter Sarah. Sharing conversations with friends and admiring the natural beauty of Vermont – it was one of those crisp fall days that you just knew was going to be special as soon as we got in the car. On the way to Chittenden you drive through sleepy Vermont towns, beautiful mountain vistas and quaint little shops that bleed New England charm through and through. It was easy to see why this place and this atmosphere was so important for them to share with their friends and family.
Upon our arrival at the Mountain Top Inn, it immediately became clear to us why this place is one of the most talked about destination mountain venues in New England. The quiet charm, the incredible backdrop of the green mountains from the ceremony location, and the beautiful reception building directly adjacent to an an incredible outdoor patio with blazing fire pits – truly the perfect spot to warm up on an early fall evening. Just the kind of place you'd want to run away to, soak in the orange & red colors of fall, sip on some cider and take a few deep breaths – it was perfect.
It's difficult to sum up all of our experiences & emotions with Rachel & Jeff from their incredible day, but we'll keep it short and say that we're grateful to have had the opportunity to tell their story. From their incredible first look you'll see in their film, to the amazing vendor team we worked with, to their absolutely incredible and tear inducing selfie review they sent us after they watched their film (watch below) – it's a day we'll never forget. These kinds of reactions you'll see if their selfie review are exactly why we work as hard as we do, and why we love what we do so much. We're not just capturing an event; we're capturing the creation of a new family tree and the start of something new, and we're honored to be doing it. Hey Mountain Top, we'll see you again this year, and in 2020!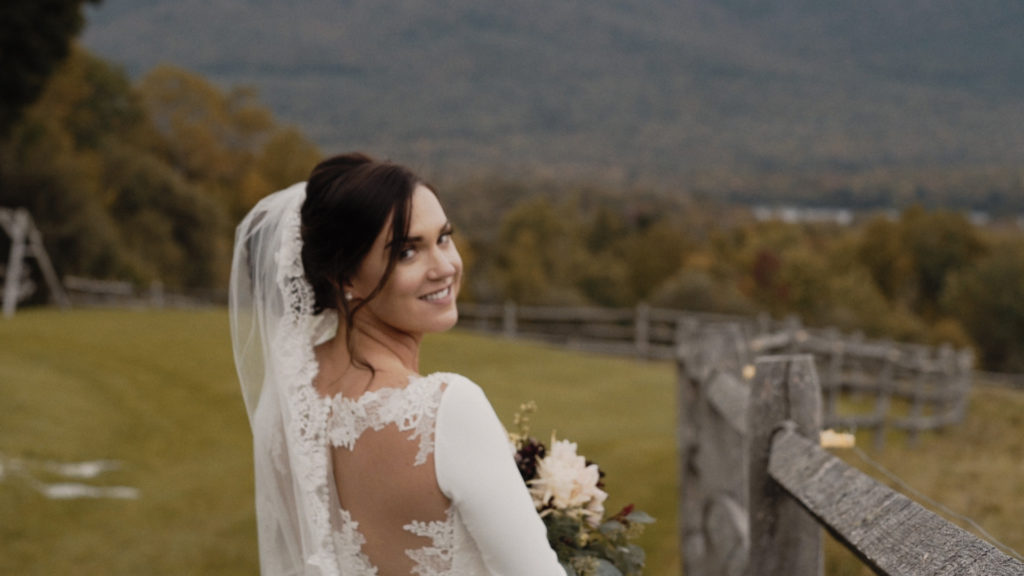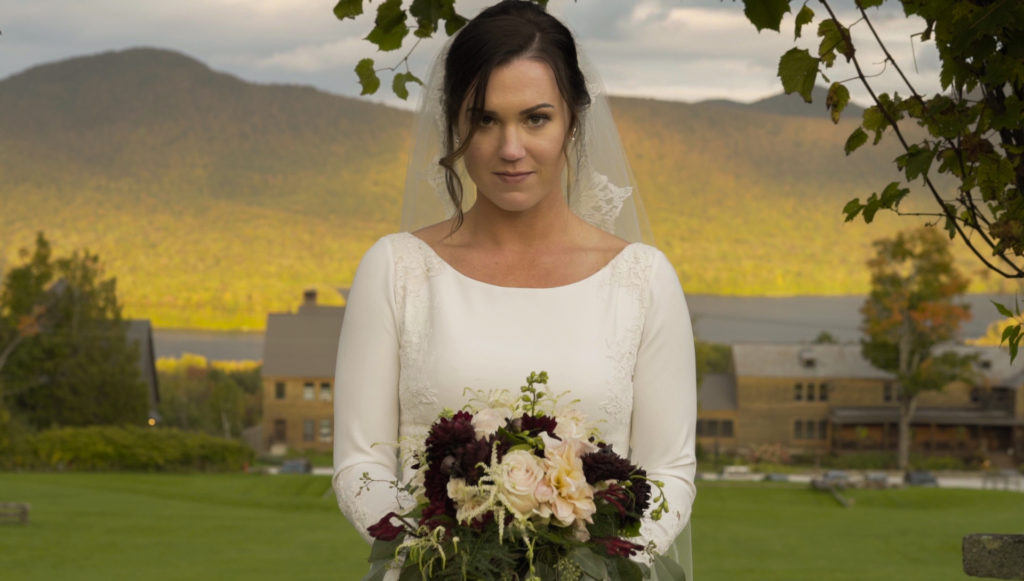 Venue: Mountain Top Inn & Resort | Photography: Rowanberry + Lavender | Floral: Meadow's Edge Design | DJ: Top Hat Entertainment